Are you the person who seems to always sense when something's not right or someone is up to no good? Do you have a protective nature with a strong sense of integrity, professionalism, and common sense? If you've always wanted a career in security but have run up against brick walls because you don't have the proper training, we can help. Our security guard training classes will have you prepared to enter the field and thrive in your new position. 
Our Security Guard Training
No two training companies are the same. And, like in life, some will do just what's necessary to get by. We think that when it comes to public safety and YOUR safety as a guard, "just getting by" isn't good enough. At Cancom Security, we're dedicated to providing superiority in everything we do, including how we train you. When you're trained with excellence and high standards, that's what you'll give back to the clients you protect. 
Our security guard training exceeds what our governing body, the Ministry of Justice, requires. Why? Because to be the absolute best, you have to know more than those that are average. Our training is led by industry veterans. We don't believe you can get real-world training by watching a video. Our course includes hands-on experience with patrols of buildings, fire panels, scenario training, and detailed group discussions. 
Our Training Isn't Passive
If there's one thing a great security guard can never be? Passive. We developed our training to be active and comprehensive, so you step out of our course confident, highly trained, and motivated to excel. Our cost includes:
In-class instruction by security professionals, leaders, and veterans
500-page take-home manual
Emergency first aid/CPR/AED
First aid manual
We know you can find cheaper online courses. We are firm believers that how you approach training is a reflection of how you'll approach the job. We offer hands-on excellence in face-to-face training. The other guys? They offer an online certificate. We want our guards to be highly skilled and confident, and we've developed a security guard training program that we believe accomplishes just that. 
Our training is a five-day, 40-hour course that provides you with the skills and field knowledge you need. We also make sure you understand your obligations under the laws of Canada and your home province. 
A Lifelong Career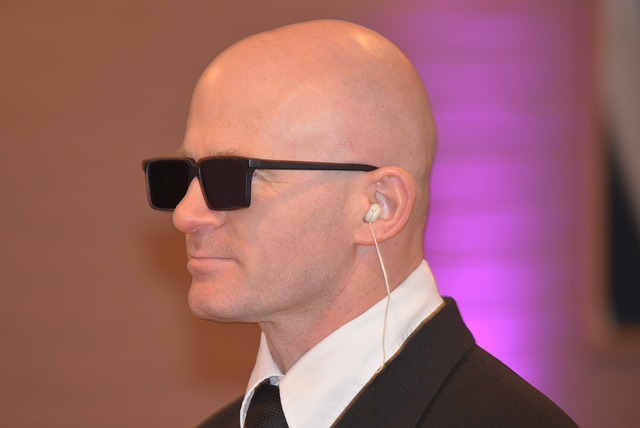 Image by Ben Kerckx from Pixabay
We are career security professionals hoping to help others find their calling. We don't just offer security guard training. We can help you become a private investigator if that's your calling. Our six-day, 50-hour course exceeds Ministry requirements because, again, we don't want you to be "good enough." Our PI course covers:
Insight to the PI industry
Private security and investigative services act
Provincial and federal statutes
Criminal and civil law
Investigative techniques
Ethical reasoning/decision-making
Communication and interaction
Self-management skills
Our PIs come out of training ready to excel in a market saturated by mediocracy. We're also working on a security guard college diploma program, so keep checking back for this exciting new professional program. 
Take that Next Step
Image by Free-Photos from Pixabay
The career you've always wanted is waiting for you, and we're ready to help you with new security guard training classes starting each week. We're proud of the reputation we've built for ourselves in the security industry. We're known for delivering excellence, professionalism, and skill, and you will be, too. We look forward to working with you. 
To inquire about our classes or get general information, you can contact us here, email mail@cancomseurity.com, or call 416-763-0000.